We believe technology can improve the lives and experiences of hoteliers and their guests.
The very first "Smart Hotel as a Service" platform
Konek innovates and unveils the very first " Smart Hotel as a Service" (or "SHaaS") offer: a technological and interactive subscription platform specially designed to simplify the life of hoteliers and improve the experience of their customers.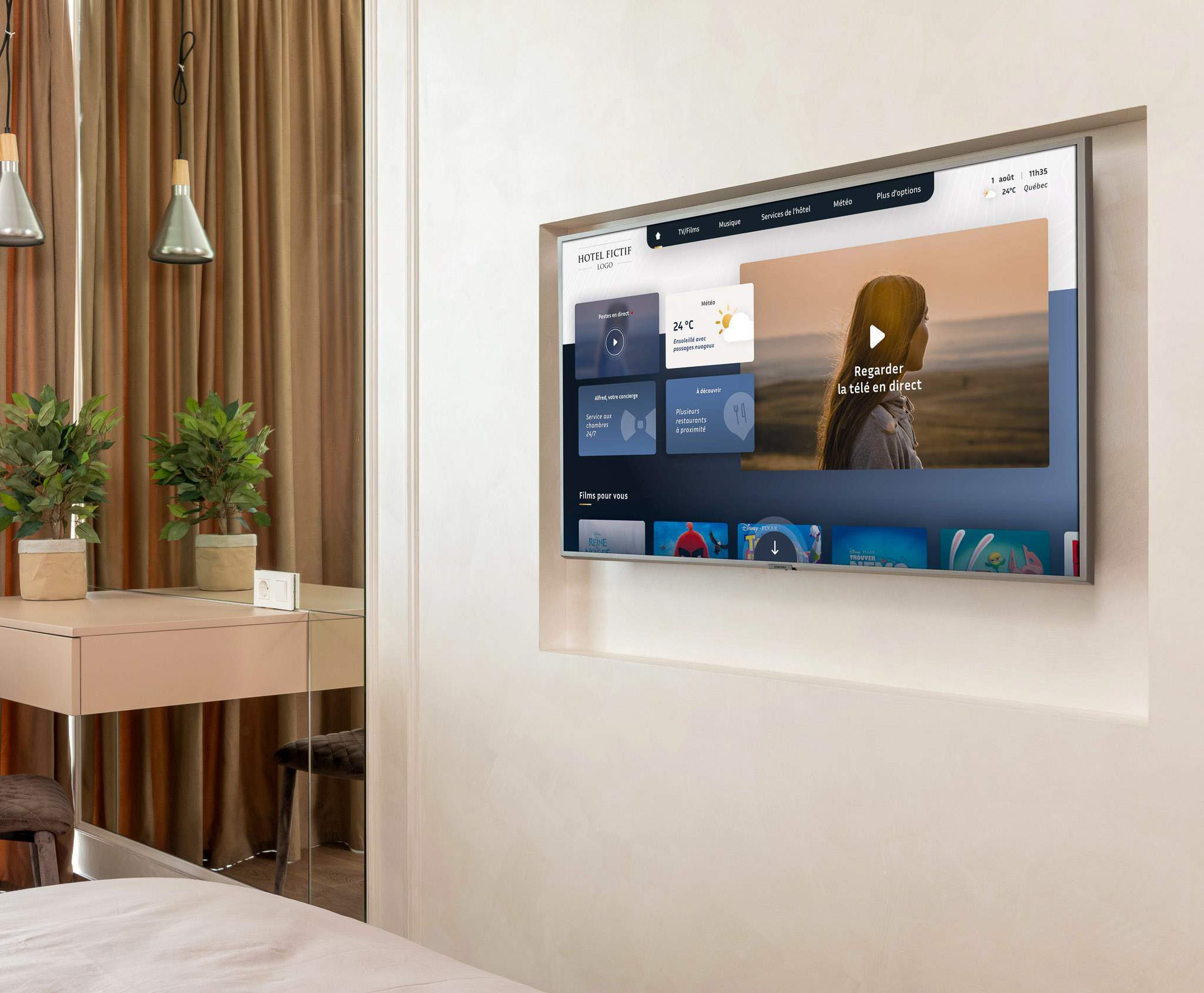 The advantages of a technological platform in subscription ("as as service")
They use Konek on a daily basis
Both hoteliers and their customers love the Konek experience
I had several problems at my facility with TV and internet services, despite my contract with a major company. I did a search and found a real gem that was exactly what I was looking for in terms of technology. The services offered are magnificent, with an exceptional human quality from the entire team, from managers to technicians. The installation was quick and the equipment never had any problems. It has been over a year since we have received any complaints from our customers.
General Manager of the Manoir des Remparts
"It is a pleasure to work with the Konek.ai team. Their customer-focused services, combined with a smart product and future-oriented, are their great strengths. »
Director of Revenue at the Hôtel Château Bellevue and President of the Hotel Association of the Quebec City Region (AHRQ)
Superb, super clean and very modern hotel, super large bathroom with state-of-the-art bath and shower, screen in the room with smart TV with lots of content. In short, a perfect place, we will return.
Customer of the Quality Inn Mont Joli
Very satisfied, nice clean room 10/10 lunch included and at will. Nothing is missing in the room, there is a nice big window, a big bed, the television: there is YouTube and it's 4K. The staff is smiling courteous and I give a perfect score of 10/10, I loved it I will go back.
Customer of the Quality Inn Mont Joli
We enjoyed the pool, lunch and the video games on the TV, thank you.
Guest of the Comfort Inn Rive Sud
I loved your smart system. Everything is simple and the multitude of content and possibilities on the tv made my stay very pleasant.
Customer of the Priori hotel
Simple and smart technology for a better stay
Be the next to live the Konek experience